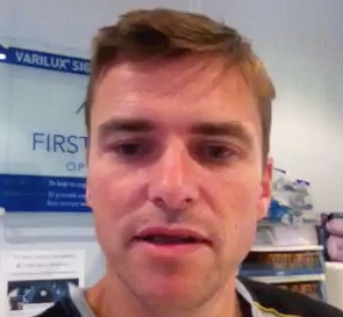 by Ian Taplin Wasps RFC Strenght and Conditioning Coach
As we approach the halfway point of this years Six Nations tournament many of the scenarios, which have played out over recent competitions, seem to be repeating themselves. France are a law unto themselves, playing poorly, unable to control emotion and looking disjointed. However managing to win ugly which makes future opponents even more weary as they may be the ones who are unfortunate to be the opposition when the French actually turn up.
Italy are able to put in performances which put them in a position to win games but by some cruel twist of fate they fail to get over the line at the final whistle. Scotland approach each tournament as a potential new dawn with the hope that promise will be translated into performance and a series of wins. This has been quickly extinguished and the almost annual Wooden spoon rubber with Italy looms large again.
Ireland appear to be suffering a World Cup hangover and the injury problems that plagued their World Cup have re-surfaced and as been no small factor in them not being able to post a victory in the first two rounds.
England and Wales have made solid if unspectacular starts to the competition and would appear to be the two teams in pole position to take the title. Wales are a team that knows what they do and is very comfortable in their skin, they have an established coaching and playing group and are seeking to expand their game in order to challenge on the World stage.
With Eddie Jones on board the English camp will be a very different place, players will be challenged in no uncertain terms and will be under no illusions as to what is expected of them. Though there is new coaching staff the squad is essentially the same that failed to make it out of the group stages of the 2015 World Cup. Establishing a winning mentality first appears to be the priority and then blooding new players once this has been cemented and the likes of Maro Itoje and Elliot Daly will be integrated through the course of the Championship.