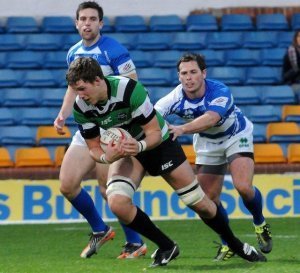 By Richard Beck Yorkshire Carnegie RFC
After two weeks of this year's Six Nations competition it's time to look back over the action and see what we have learnt. With new boss Eddie Jones in charge, England got off to a great start with two wins. I think England will continue to get better as the tournament progresses. So far Jones and his coaching staff have had limited time with the players and so any drastic changes to the playing style/ team were always unlikely. You could see against Italy that there was a clear game plan to up the tempo going into the last 20 minutes when the Italians were tiring. Hopefully, this will be taken forward into future games and we will see more open rugby leading to more tries.
France have also started the tournament with a new coach. The former Toulouse boss, Guy Noves, has taken over and they have also won their first two games. He has brought in the likes of Virimi Vakatawa and Jonathan Danty to add a bit more creative spark to the backline. Vakatawa is great to watch and you never know what he is going to do next. It's great to see as a spectator but I'm not sure his teammates always appreciate it.
As far as the other Home Nations go Ireland will probably be the most disappointed so far. They had a draw against Wales and a close defeat against France. The France match in particular was a drab affair, which is unusual for a team coached by Joe Schmidt. They will undoubtedly improve but face a big match at Twickenham next week.
I have really enjoyed watching Scotland this tournament. They have tried to move the ball around and have got some serious pace in the backs. They conceded some soft tries against Wales, but if they can tighten up their defence they will cause a few upsets. Finally, Wales have had a decent start to the competition with a win and a draw. Wales' physicality and defence is always impressive and now with Dan Biggar at Fly-Half, they have someone who can ignite the backline.
As far as predictions go for next weekend, I think Wales will beat France on Friday night in Cardiff. There will be an amazing atmosphere at the game especially if they close the roof of the stadium. In the other games, I fancy Scotland to pip it against Italy and my heart says England to beat Ireland (but only just).