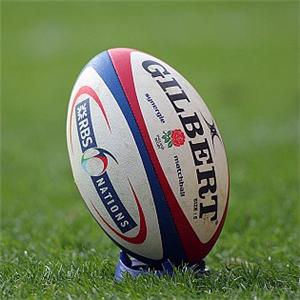 by Ian Taplin, Academy Performance Manager of Wasps Rugby RFC
The 2015 Six Nations rugby was the most exciting in a number of years with four of the teams entering the final fixture with a chance of taking the crown. This produced some of the highest scoring and free flowing games we have seen as Wales and Ireland attempted to rack up the point difference to heap the pressure onto England who were playing France in the final rubber. The positive mindset in which these teams approached this situation highlighted the importance of a fear free psyche where the desire to play, express and to try things exceeded the fear of losing and making mistakes which stifles creativity.
As it was, Ireland lifted the title for a second successive season by virtue of a strong performance against Scotland at Murrayfield. But England though disappointed to have not scored enough points to clinch the trophy on the final day, may well have discovered a freedom and approach that will enable them to challenge the Southern Hemisphere superpowers when the Rugby World Cup Kicks off in the Autumn.
The influence of a positive mental approach got me thinking about another way in which the mind can be influenced by thoughts or suggestions. Since I have been using overnight contact lenses ; which correct my eyesight while I sleep so I don't have to wear contact or glasses during the day, for the best part of two years, I now can't help but notice when in a game a player has a contact lens malfunction. The physio digs in his bag for the correct contact lenses and mirror to allow the player to regain a sense, his eyesight, which is crucial for success in elite level sport.
Essentially, was I experiencing frequency illusion and confirmation bias, more commonly known as Baader-Meinhof phenomenon? This is basically when a new concept that you have just found out about appears to crop up more regularly as your selective attention kicks. Each sighting only confirms that this is the case.
A quick Google though allowed me to confirm that, though this is the case; as I am more acutely aware of the mobile opticians racing across rugby pitches, there are a number of players still burdened by the loss of a lens on a regular basis.
Leigh Halfpenny is a regular loser of lenses as can be see in both this years Six Nations and most recently the Champions Cup triumph with Toulon when he finished the game missing a tooth and a contact lens. The fact that I know that I can't lose my overnight contact lenses during the day (because I only wear them when sleeping) whilst working with athletes and that I still have perfect vision is extremely liberating. Players such as Leigh Halfpenny would definitely benefit from using overnight contact lenses but they are something I would recommend to anyone whose prescription is suitable.