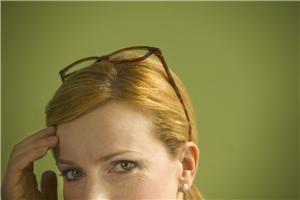 Possible
eye laser surgery complications
such as dry eye should be taken into account when deciding whether or not to have the treatment, according to carrieanddanielle.com.
The treatment may have progressed a great deal since it was first carried out 20 years ago, but the lifestyle website says there are still a number of risks associated with it.
Some patients may lose their vision or suffer from halos or glare, others may simply not be completely cured – in farsighted patients, the level of improved eyesight may decrease as they get older, for instance.
Dry eye may occur as the eye cannot always produce enough fluid to keep it moist following surgery. Reduced quality of vision may occur due to blurring and patients may also experience some discomfort.
As LASIK is a new technology, only approved for eye laser surgery in 1998, the long-term effectiveness of the treatment is unknown and so it should only be used as a last resort for those wishing to ditch their glasses.
Orthokeratology
contact lenses are a nonsurgical way of achieving
natural vision
without the need for contact lenses or glasses.
Orthok
contact lenses are worn overnight, when they gently reshape the eye to correct the wearer's vision. They can then be taken out during the day.
The night time contact lenses are a great way of avoiding invasive treatment for people nervous about
eye laser surgery side effects
such as dry eye.
Orthok
corrective contact lenses
are a reversible way of achieving lens-free vision during the day and leave the door open for newer treatments as they come along and as eyesight changes with age.
Eye Laser Surgery: How do
i-GO contact lenses
compare to eye laser surgery?
By Nick Howard