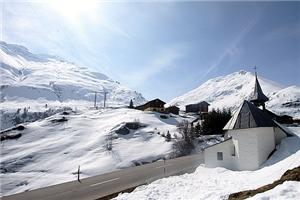 Children must make sure they have goggles with anti-fog protection when they engage in winter sports such as skiing and snowboarding, according to an expert.
The National Ski Areas Association and the National Ski Patrol advise all skiers and snowboarders to wear eye protection and always have sunglasses and goggles to hand.
John Swett, maker of the Clarity Defog It anti-fog wipe, believes that some
prescription skiing goggles
can actually hinder vision by fogging up.
He said: "Even kids can work up a sweat on the mountain, and that can really fog up goggles and sunglasses. Anti-fog spray or towelettes are actually a safety accessory to help keep goggles and glasses fog-free, which helps skiers and snowboarders stay safe."
Eyewear whilst skiing is vital to protect the eyes from cold winds and debris or twigs, and anti-fog wipes can make sure they stay crystal clear. They can also help reduce the fog that can build up on glasses when going from cold temperatures on the slopes to warm indoor temperatures.
But
orthokeratology
contact lenses are an ideal alternative for winter sports such as skiing and snowboarding and can help you look your best in the skiing goggles of your choice.
Worn at night, the
corrective contact lenses
gently reshape the eye whilst you sleep, but can be removed during the day restoring your
natural vision
.
Orthok
night contact lenses
eliminate the need for daytime contact lenses which can cause dry eyes on the slopes, or glasses which can be awkward and mean you have to wear
prescription skiing goggles
.
In children,
orthok
corrective contact lenses
can also negate the effects of myopia by reducing the elongation of the cornea which causes the condition.
Sports Vision: Will
i-GO contact lenses
improve your sports performance?
By Nick Howard