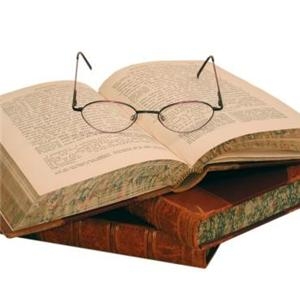 A blogger has told of his purchase of a pair of children's eye glasses, preserved after being broken in 1945.
Azrael Brown wrote on his blog The Infomercantile that the spectacles were purchased from a flea market.
The only information he was given about the glasses was that they had been stored away for 60 years.
They have very little general wear apart from a smashed right lens – and they came with a note which reads: "Broke May 10. 1945".
From the size of the glasses, Mr Brown predicts that the wearer was under the age of five.
In his blog, he envisages the child falling forwards, not turning their head quick enough and hitting the ground glasses-first, "exploding the glass into an orb-weaver's handicraft of cracks".
Referring to the note accompanying the glasses, he added: "The proud parents of this future baby-boomer weren't about to erase this momentous occasion from history."
Broken glasses are a common problem for school-aged children who are prone to falling over and bumping into things.
Children can also be bullied for wearing spectacles and one mother – Alexa Fuertardo – recently spoke out about her worry that her son would be teased because of it, as she was as a child.
But special
Orthokeratology
overnight contact lenses can eliminate the need for children to wear glasses.
Worn at night time,
orthok
corrective contact lenses
reshape the child's eye and are taken out during the day with the result of corrected eyesight.
Studies have shown that these
corrective contact lenses
can control myopia (short-sightedness) in children by acting like a dental brace and preventing elongation of the eye which causes the condition.
Ortho k
overnight contact lenses can help children be more confident and eradicate the possibility of them returning home from school with a pair of broken glasses.
Children's vision: Is your child suitable for
i-GO Contact Lenses
?
By Nick Howard