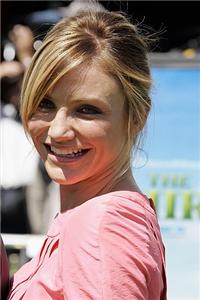 Many celebrities wear contact lenses instead of glasses.
However, Hollywood movie star Cameron Diaz has found that contact lenses help her preserve her anonymity.
According to the Sun, the Charlie's Angels star takes home items from her set.
"I've enjoyed taking home some of the costumes from movie sets, in particular when I played Lotte in Being John Malkovich," she said.
"That was really fun because I had these brown contact lenses and this crazy wig and I would go shopping as Lotte. People didn't even want to help me."
Ms Diaz is regularly seen out and about in glasses, indicating that she is likely on occasion to wear contact lenses.
A great solution for her could be ortho k lenses.
The overnight
vision correction lenses
mean she would have perfectly restored
natural vision
in the morning and could be free from wearing prescription glasses and daywear lenses.
By Carl Clarkson