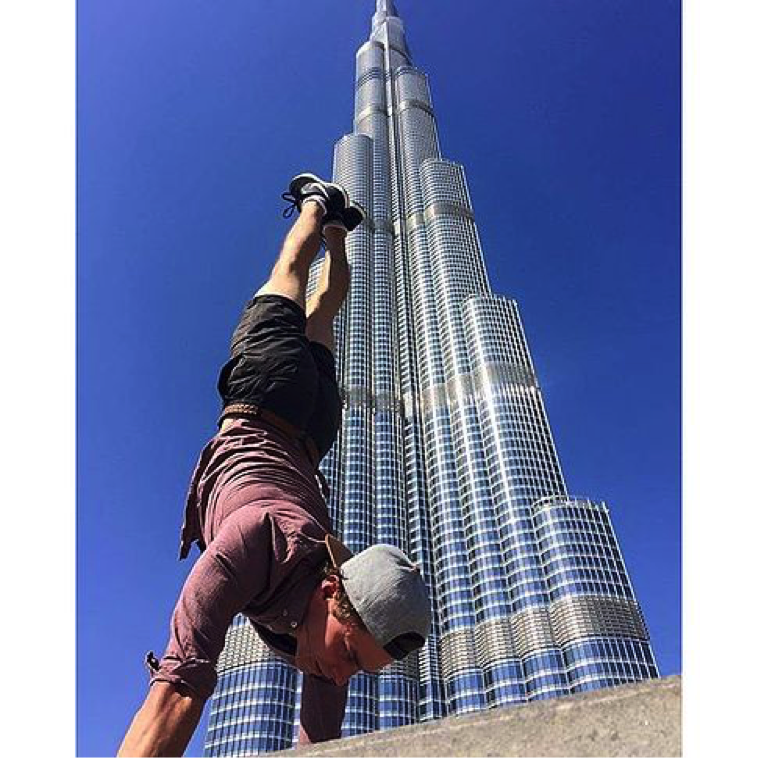 I've reached the halfway point of my trip after two awesome weeks training in the desert! I met up with my teammates in Dubai airport before driving out into the desert to Al Ain where 'Wadi Adventure' artificial white water course lies. It's a very tricky, fast, technical white water course in a stunning remote location... Almost like a desert oasis when viewed from up high!
I did enjoy my more 'Kiwi style' laid back approach to training back in New Zealand where yet I still trained twice a day, just not on a strict schedule and without coaching. It did mean I was very happy and carried an awful lot of 'stoke' and motivation into these two weeks! My coach Marc Domenjo noticed how happy I was and thought that this was having a good influence on my training, and I totally agree! I'm feeling a lot of love for this sport at the moment and the projects that we're working on - Dubai was a great chance to touch base with the team again for some technical support and competitive work.Around Wadi Adventure there really isn't much... It is literally in the middle of a desert! In that heat and dryness I was very grateful to not be wearing daily contact lenses in that environment! With not much to do outside of training there we chose to take a trip into Dubai city on our day off at the weekend. It was amazing to see the sheer scale of it, I think you could easily give yourself a bad neck from looking up at all of the skycrapers! Including the world's tallest 'Burj (Burgess) Khalifa'!
Now I'm done and dusted here I'm ready to get back out to Australia for my last month away! The white water course in Penrith near Sydney is an absolute playground for us slalom paddlers so I can't wait to get stuck in there!