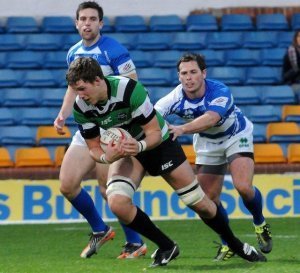 by Richard Beck of Leeds Carnegie RFU
This weekend the quarter-finals of the Rugby World Cup take place. The first game is South Africa versus Wales. As I mentioned last week, I think Wales are running out of steam. They played some massively physical games in the group stages and I think their fatigue began to show at the weekend when they struggled to breakdown the 13 man Australian side. South Africa is probably the most physical and confrontational side in the competition so Wales will really have their work cut out in this one. Saying that, Wales have a great team spirit and the occasion will definitely lift them so they might be able to pull some of the energy from the crowd.
The second quarter-final sees New Zealand go up against France. This will also be a great game as France can beat anybody when they are playing at their best. For me though New Zealand are far too clinical at the moment and have a team full of world class individuals who play as a team. If France are to win this one they will have to kick all their penalty goals and their forwards will have to dominate their opposition.
Finally, the two other quarter-finals see Ireland going up against Argentina and Australia against Scotland. Once England exited the competition I decided Ireland would be my new favourite team but after all the injuries they suffered in their previous game I'm starting to think that I'm a bad luck charm. I still think they will beat Argentina but injuries to key men like O'Connell and Sexton will have a massive impact on the team. Scotland may be the surprise result of the weekend if they can overturn the Aussies. Scotland have been playing some great rugby this World Cup and are full of confidence going into the game. Much like Wales, Australia have had some really tough pool games and so Scotland could out enthuse the Wallabies.
All in all it's going to be another great weekend of rugby. It's just a shame England aren't there.