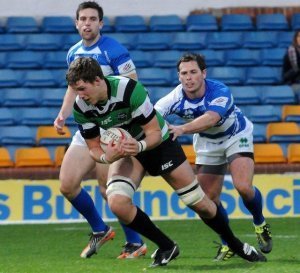 by Richard Beck of Leeds Carnegie RFU
If we thought last weekend's game versus Wales was a big game, this weekend's against Australia is massive. England must win to have a chance of going through to the knockout stage of the World Cup. England played really well against Wales for 60 minutes but then tried to defend their lead for the remainder of the game. This is always a dangerous thing to do in sport, as it allows the opposition to gain momentum.
Congratulations to Wales though, they fought right until the end and got the win. Their win against Fjii on Thursday was also impressive after only 5 days rest. However, I think if Wales do get out of the group stages they will struggle in the quarterfinals. They have expended so much energy in the group stage matches, and with their growing injury list, I think they will simply run out of energy in the knockout stages. Still, what do I know, I thought England would win last Saturday and we would be planning our route to the final.
This weekend sees Australia visit Twickenham. I think this game is going to be even more exciting as the Aussies can play some great attacking rugby. I was a bit disappointed to see Sam Burgess dropped back to the bench for this game. He would have been going up against Matt Giteau, who is an outstanding attacking player but not the always the strongest defender. Burgess would have been able to get in behind the Australian defence and get some of his offloads away. I'm sure he'll make a big impact off the bench though. The battle between the two back rows will be fascinating to watch. With Pocock and Hooper Australia have two of the best back rowers in the world. It will be interesting to see if the England management come up with any tactics to try and lessen their impact on the game.
All the matches on Saturday look like they could be great games with Samoa taking on Japan and South Africa versus Scotland. Cancel your plans for Saturday and get in front of the TV for some high quality entertainment.