Ortho k lenses great for those who wear safety goggles | 02.09.2009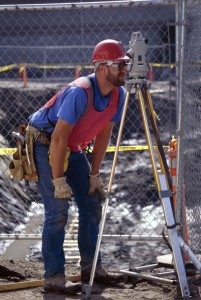 Protective eyewear is important for anyone undertaking potentially dangerous work such as DIY or jobs that involve chemicals.
However, many people who wear glasses will be aware of the difficulty that can result when trying to balance being safe with being able to see.
Prevent Blindness America (PBA) has suggested that many eye injuries happen around the home, with items such as lawnmowers having the potential to throw rocks at faces.
Hugh Parry, chief executive of PBA, said: "Adults must make their eye health a priority by consistently practicing good eye protection habits not only for their own sake but as an example to
children
.
If you are a builder and don't want to wear contacts for fear of dust sticking to them,
ortho k lenses
are a good alternative - as they are worn at night and removed in the morning, construction workers can rest assured nothing will stick.
It is not only builders that can benefit - plumbers, electricians and even gardeners that wear contacts will be aware of the problems that they can cause.
Ortho k lenses
can help shortsighted people who have difficulties with wearing safety goggles and glasses.
Worn at night,
orthokeratology
lenses are taken out in the morning and prevent any need for wearing additional eyewear in the day.
They are a great option for people who regularly carry out potentially risky work as it means that you can wear the goggles over your eyes and have
natural vision
without needing any additional items such as glasses.
In addition to warning about the dangers faced by adults, the PBA has suggested ways for
children
to avoid damage to their eyes.
Teaching them not to run with knives and forks and setting a good example when using cleaning products that are ammonia-based are among the recommendations.
Mr Parry added: "Serious eye injuries can be avoided by simply using the proper eye protection."
For shortsighted people,
orthokeratology
is truly a great option.
By Steve Leng
Related News
<< back to archive