Weather highlights value of eyesight improvements in Winter Olympics | 17.02.2010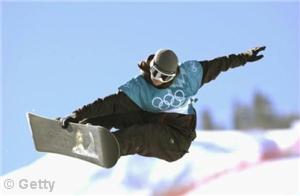 Millions of gallons of snow have been brought in to Vancouver as it has had one of its warmest winters in the run up to the Winter Olympics, but harsh conditions during the Games have highlighted the importance of
eyesight improvements
for athletes.
In the blue riband downhill event, Swiss outsider Didier Defago managed to overcome the weather conditions to take gold while Sweden's Patrik Jaerbyn, who suffered badly to finish in 29th, told the Times that he "had no frickin' visibility".
Home hope Manuel Osborne-Paradis, who finished a disappointing 17th, revealed to the Times at the start of the season that he would try special hard contact lenses – permitted by the International Ski Federation - as they do not dry out easily as the softer ones.
Fellow Canadian Brian McKeever made history when he was named in the 2010 Olympic cross-country ski team. This blind skier became the first person ever to compete in both the winter Olympic and Paralympic Games.
In the snowboarding on Cypress Mountain the weather also affected competitors and snowboardcross champion Seth Wescott said between the qualifying and the finals: "You're pretty much riding blind in there."
The wind and cold temperatures on the slopes can give skiers who wear contact lenses dry eyes and eyewear can fall off or get damaged.
There are goggles that can go over the top of
eye correction
devices such as glasses, but they can be a hassle.
Ortho K contact lenses are a great way to get the necessary
eyesight improvements
on the slopes without having to wear glasses or contact lenses.
The over night contact lenses provide
eye correction
by reshaping the eye while the wearer sleeps and are taken out during the day with the result of notable
eyesight improvements
.
Sports Vision: Will i-GO over night contact lenses improve your sports performance?
By Nick Howard
Related News
<< back to archive