Sports eyewear on offer for children with prescriptions | 15.12.2009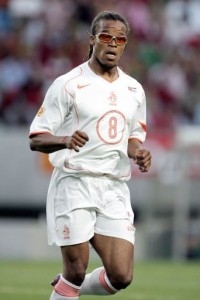 National charity Caudwell Children is offering to pay for specialist sports glasses to protect young footballers.
FIFA-approved sports glasses cost £150 and are unaffordable for most grassroots football players but the charity says it will accept applications for funding from junior players who need them to be able to ensure safety.
The Football Association (FA) recommends that young players wear impact-resistant polycarbonate lenses and an elasticated sports band to keep them secure. Frames with temple pieces can be knocked off with a jab from the finger and potentially damage the eye, the FA says.
Although specialist sports eyewear is designed to offer the best protection possible, there is always the risk of injury due to a severe impact.
Referees are urged to make sure that if a player has requested to wear spectacles or goggles that they do not pose a danger to themselves or others.
A number of county football associations have promoted the move on their websites but Sky Sports has questioned their decision to do this.
The broadcaster fears that it may bring about a ban on regular glasses, putting children who cannot afford the specialist eyewear at a disadvantage.
Ortho k
overnight contact lenses can help you avoid the hassle, dangers and expense of wearing eyewear during sports.
Specially-designed
Orthokeratology
night time contact lenses gently reshape your eyes whilst you sleep.
They are removed during the day so you can perform better on the field with corrected vision.
Recent findings have shown that wearing overnight
corrective contact lenses
while sleeping may arrest or reverse early signs of myopia (short-sightedness) in children.
Orthokeratology
night time contact lenses act similarly to a dental brace, controlling the shape of the eye to reduce the elongation of it which causes myopia.
Sports Vision: Will
i-GO contact lenses
improve your sports performance?
By Nick Howard
Related News
<< back to archive