Ortho k lenses a great alternative to prescription skiing goggles | 27.10.2009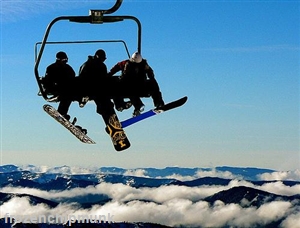 With the ski season just around the corner for many, shortsighted people will be considering their options.
Although
prescription skiing goggles
are an obvious choice, they can be an expensive irritation, adding costs where others needn't have them.
Whichever slope you are heading to though, be it in Austria or Canada, goggles are an essential.
Orthokeratology
lenses could be the answer to a skier's prayers.
The specially-made lenses, which are designed to be worn while sleeping, help to gently reshape the cornea and once awake are taken out, providing the wearer with great
natural vision
without any other visual aids.
For skiers,
ortho k lenses
can mean that there is no need to go out and purchase expensive prescription goggles - your eyes will be able to see perfectly well underneath normal goggles.
And its not just skiing either, the overnight correction lenses can help swimmers avoid prescription swimming goggles - proving that they are a versatile and beneficial eye aid.
By Chris Alexander
Related News
<< back to archive