Expert tackles the problem of what causes dry eyes | 19.01.2010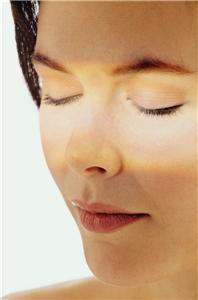 Dr Martin Scurr, one of the UK's leading GPs, having treated patients for more than 30 years, has offered some insight into what causes dry eyes as well as treatment for the distressing condition, reports the Daily Mail.
Dry eye, also known as keratoconjunctivitis sicca, is when the eyes do not make enough tears, or the tears evaporate quickly causing the eyes to dry out and become inflamed.
Dr Scurr suggests that this can be age or medication-related and can be treated with eye drops, but they are by no means always successful.
Dry eye symptoms, he says, can also be caused by an allergic reaction that can occur at any age.
A lifestyle factor such as a cold can trigger an allergic reaction. But a reaction can also be triggered by a change in Mood. Some women discover allergies for the first time during the week of their wedding, according to Dr Scurr.
Such problems can usually be solved with the use of eye drops (and eye cream if the eyelid has been irritated).
Ortho k
over
night contact lenses
are a way to eliminate the symptoms of dry eyes for short-sighted people who can suffer from symptoms of dry eyes due to wearing contact lenses.
Because over
night contact lenses
are only worn for six to eight hours at night time, they allow oxygen to reach the eye during the day.
Ortho k contact lenses
are made from a very high oxygen permeable material which allows six times more oxygen to get to the eye than normal daily disposable contact lenses.
Over
night contact lenses
are not susceptible to pollutants or irritants such as pollen because they are worn at night, and they eye can stay lubricated during the day as there is nothing obstructing it.
Eye Health: Find out if i-GO over
night contact lenses
will suit you.
By Nick Howard
Related News
<< back to archive