Altering diet can lead to eyesight improvements for dry eye sufferers | 01.03.2010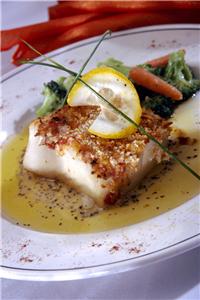 Diet may have an impact on reducing the symptoms of dry eyes, it has been claimed.
According to a report in the Times, there are many causes of dry eyes, including air conditioning, computers, pollution and central heating, but the food we eat may also play a role in exacerbating the condition.
Speaking to the newspaper, London-based optometrist Dr Michael Guillon said the condition can be made worse by an imbalance between omega-3 fats, which are found in oily fishes, and omega-6 fats, which are found in margarines and oils.
This imbalance can cause inflammation leading to dryness in the anterior part of the eye.
However,
eyesight improvements
can be made by cutting back on vegetable oils in margarines, dressings, cakes, biscuits, processed and fast foods and eating more fish such as salmon, mackerel, anchovies and sardines.
The expert also advised that if people take evening primrose oil they should also take an omega-3 fish oil supplement.
Many contact lens wearers may find that they are susceptible to the symptoms of dry eyes, especially if they wear their lenses all day.
One solution to this problem could be Ortho-K overnight contact lenses, which are worn as people sleep.
They work by gently reshaping the eye overnight, leaving the wearer with perfect natural vision during the day, meaning there is no need to wear another form of
vision correction
such as regular contact lenses or glasses.
Last week, Dr Tom Smith, told the Guardian that people need to be wary about leaving in their contact lenses for too long, as if they forget to replace them they can make their eyes itchy and sore.
Eye Health: Find out if i-GO over night contact lenses will suit you.
By Nick Howard
Related News
<< back to archive