Parents urged to take care of children's eyes | 04.03.2010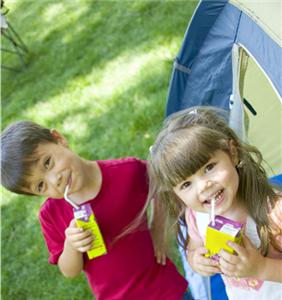 It may seem like summer will never come, however, it is never too early to start preparing for the effects the sun will have on children's eyes.
Sunglasses for Sport is emphasising the need for parents to make sure their children are wearing sunglasses as soon as the weather gets warmer.
It adds that children of all ages, including babies, need to have some form of protection against the sun's rays.
According to research by the College of Optometrists in the UK, three in four parents are risking their child's eyesight by exposing them to bright sun without appropriate protection and a third of parents do not buy their children sunglasses at all.
Commenting on the findings, Dr Susan Blakeney, optometric adviser at the College of Optometrists, said: "I am shocked that so many parents aren't ensuring that their child's eyes are protected in the sun and am equally astounded to see that of those who do, many are opting for 'cheap and cheerful' over quality."
If children wear prescription glasses parents may be concerned about forking out for expensive prescription spectacles, however, Ortho-K lenses may offer an alternative solution.
The over night contact lenses are worn while people sleep and work by gently reshaping the cornea, leaving the wearer with perfect natural vision the next day. This means that children would not have to wear their regular glasses during the day, and can instead protect their eyes with some sunglasses.
In addition, Ortho-K contact lenses can halt the progression of myopia in children. The recent SMART study's second year results highlighted that patients with a predilection to myopia benefited from the use of overnight
vision correction
lenses.
Children's vision: Is your child suitable for i-GO over night Contact Lenses?
Posted by Nick Howard
Related News
<< back to archive