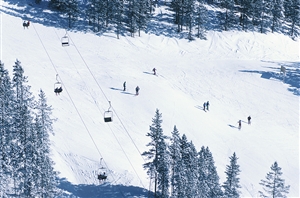 As the 2010 Winter Olympics in Vancouver draws closer, the search is on for the best winter sports gear, and a pair of skiing goggles that can fit over prescription eyewear has been well reviewed.
The Daily Telegraph's Kitted Out section tested-out the new Bolle Quasar OTG goggles.
They not only protect the eyes from the harsh conditions up on the mountains, utilising a Flow Tech venting system which supplies the lens with a good amount of air, but they can also fit over glasses. A soft micro-lining makes them comfortable too.
Featuring a sun-sensitive lens, the skiing goggles also protect the eyes from the sun's harmful UV rays which can reflect off the snow and cause sunburnt eyes.
A similar pair was released by sports equipment company Oakley recently, and contact lens manufacturer Bausch & Lomb recently unveiled FogShield Sport pre-moistened towelettes – an innovation which can help prevent vision-compromising condensation building up with one wipe.
Orthokeratology
contact lenses can help you to look your best on the slopes and be able to choose whichever skiing goggles you like.
The specially-designed
corrective contact lenses
are worn at night time and gently reshape the cornea while you sleep.
The
night contact lenses
restore
natural vision
so that you can take them out during the day and go about your daily life without the need for any corrective eye wear such as
prescription skiing goggles
.
Winter sports enthusiasts who are short-sighted can especially benefit from them as glasses can get in the way whilst skiing.
Wearing contact lenses whilst skiing can cause dry eyes and irritation due to the dry, cold air and high winds.
Sports Vision: Will
i-GO contact lenses
improve your sports performance?
By Nick Howard