Throw away contact lens solution after three months, users urged | 09.07.2009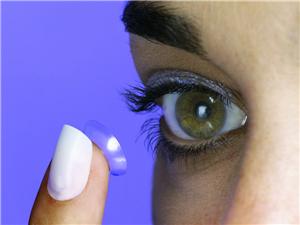 Many people would never keep a toothbrush for longer than three months, but would keep contact lens solution for longer.
Eilish O'Regan, writing for the Irish Independent, has noted that alongside tossing a mattress after ten years and vitamins after two, it is vital to not use contact lens solution after three months of opening.
"Once the seal is broken, germs can contaminate bottles that are left uncapped or that lack a backflow device, increasing your risk of infection," O'Regan said.
The advice is useful for both
ortho k
users and those that choose to wear other contact lenses.
While many of us may get lazy with such things, making sure to have a fresh supply of contact lens solution is imperative if you want to avoid dry eyes and the possibility of nasty infections such as conjunctivitis.
Health concerns with ortho k lenses are obviously the same as other lenses, but the benefit is that you will not feel discomfort in the day, allowing you complete personal freedom to do as you wish without worrying about contacts.
Related News
<< back to archive