Ortho k: 'There's no prolonged discomfort' | 17.07.2009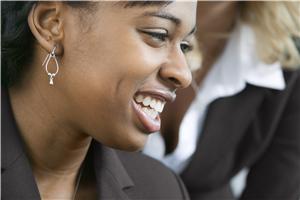 A report earlier this month in the Guardian about ortho k lenses is not the first time the revolutionary treatment has been discussed by the newspaper.
In 2007, the newspaper reported
orthokeratology
as one way of avoiding wearing glasses.
Hilary Freeman, a journalist from the newspaper, spoke to 33-year-old sales manager Duncan Perry, who had tried
ortho k
for four months.
"I'd rather not wear anything, but I didn't fancy
laser eye surgery
," he admitted.
"[Ortho k lenses] are harder than normal lenses … but I've got used to it and, of course, you're asleep while they're in, so there's no prolonged discomfort."
Ms Freeman noted that the lenses were great for swimmers.
It was also noted that they were not appropriate for everybody, such as diabetes sufferers or those with high blood pressure.
Ortho k lenses may not be for everyone, but for those that do use them, they may find the idea of going back to glasses or daywear contacts unthinkable, with overnight vision correction meaning you never need wear such items again.
Related News
<< back to archive