Ortho k lenses could help allergy sufferers | 11.09.2009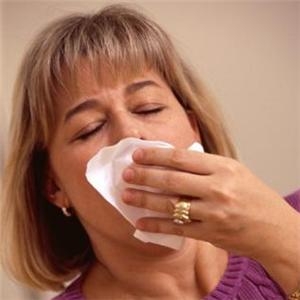 Wearing contact lenses when you have an allergy can be a nightmare.
Not only do you have the possibility of constantly streaming eyes and a runny nose, but you must also be thinking about what your lenses are doing and keeping them clean too.
Now, new research has discovered that the idea of exposing people to allergens to help strengthen the immune system is likely not true.
According to a study by the American Thoracic Society published in the American Journal of Respiratory and Critical Care Medicine, the 'hygiene hypothesis' can now be challenged.
Muriel Simmons, chief executive of Allergy UK, said to decrease the risk of allergies in children "encouraging them to exercise and run around and play as normally as possible" would help.
Orthokeratology
lenses are a great option for people who suffer with allergies, such as hay fever or animal hair.
Normal daywear lenses could cause a problem to sufferers, as pollen and dust can easily stick to eyes and make problems worse, especially for children.
As
ortho k lenses
are worn at night and removed in the morning, there is no chance that pollen or other materials can get stuck to contacts and therefore can remove the possibility of such an irritating experience.
Another benefit for children is that parents can oversee their little ones putting in and taking out
orthokeratology
lenses in the morning, unlike other daywear alternatives which can be removed and replaced at will.
If you suffer from allergies,
ortho k lenses
could be the answer to your prayers.
By Steve Leng
Related News
<< back to archive