Ortho k lenses a great option for water sports fans | 05.08.2009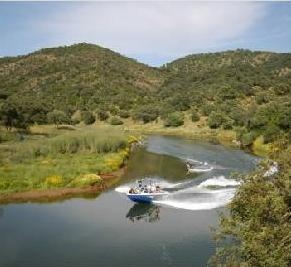 It is summer and everybody is thinking about holidays. Maybe on yours you were planning some water sports activity like
wakeboarding or waterskiing
.
If you are a contact lens wearer watersports can be a real problem. However a new type of
ortho k contact lens
could be the answer that sportsmen and women have been waiting for.
The specially designed lenses, which are worn at night, mean that someone can head out on the water without worrying about the irritating problem of contacts or sports problems.
Andres Alijo full time wakeboard coach and partner in xtreme-gene waterski and wakeboard club in Cordoba Spain said: "My contact lenses are a nightmare, they are always falling out, but I don't want to risk eye laser surgery.
"I heard about these new ortho k lenses that you sleep in which reshape your eyes so you can see without them from an from an optician client who water skis. I was really keen to try them but unfortunately my prescription is too high."
"Yeah, we were all talking about these new contact lenses the other day. I had
laser eye surgery
years ago because competing in contact lenses is a real problem, they either move or fall out completely. That's why I had my eyes done" says Tony Miller, British Masters National Wakeboard winner and Air Amateur champion, who trains at
xtreme-gene
near Cordoba Spain, two or three times year.
"My eyes were great to begin with but now one eye had started to get worse which probably means I will have to have it redone. I would love to try these new I-GO
ortho k contact lenses
but I can't apparently because the shape of my eyes has been irreversibly changed," Tony added.
Many sports professionals may avoid invasive eye laser surgery because of the potential risks. Opticians also warn of the dangers of infection caused by wearing contact lenses in water.
Orthokeratology contact lenses
can be a great way for sports people to avoid the dangers of surgery and infections and still benefit from
natural vision
.
Related News
<< back to archive