Ortho K: FDA advises consumers over contact lens safety | 18.06.2009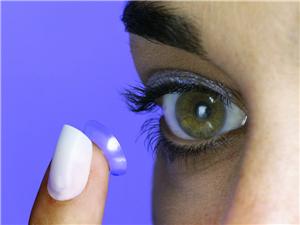 For many, contact lenses can be an irritating necessity, with people who wear them having to worry about solutions, cleaning and some undesirable side-effects.
Now, the US Food and Drug Administration (FDA) has urged consumers to make sure that they are following instructions and highlighted issues such as topping up or reusing solution and making sure not to expose contact lenses to not-sterile solutions.
Not following good hygienic practices with contact lenses can lead to eye infections and even blindness.
For those who find themselves missing important contact lens dates and forgetting solutions, there is an alternative option - ortho k lenses.
Although they do of course require maintenance, as ortho k lenses are worn at night they can be forgotten about once awoken and need only be thought about again before bed.
They are a great option for anyone looking to avoid the potential difficulties of day wear lenses.
If you are tired of being restricted by daily wear lenses,
orthokeratology
could be a great alternative.
Related News
<< back to archive