Dramatic rise in children's vision problems | 11.08.2010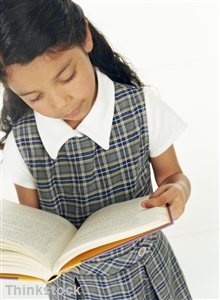 There has been a huge increase in the number of young people with vision problems - such as myopia, or short-sightedness, according to new research released by the Department of Health In Taipei.
While the research points to a local increase of 37 per cent in pre-school children suffering from myopia in 2009; the dramatic rise could be indicative of a much wider, global
vision correction
problem.
The alarming number of children in the region with vision problems highlights the need for an effective
cure for childhood myopia
- such as Ortho K overnight corrective lenses, which are a good alternative to
corrective laser surgery
.
Taiepi's Department of Health in the region has been compiling statistics on childhood myopia since 1999. It found that the dramatic rise in childhood short-sightedness is a relatively recent phenomenon.
In 2006 the number of pre-school children with vision problems stood at 20.66 per cent. This surged sharply in 2007 to 27.83 per cent and three years later was a further 9.17 per cent higher still.
According to a chief of division at the health department, the increase can be explained by the increasing numbers of children using computers and reading books on a daily basis.
He suggested that children should be encouraged to take regular 15 minute breaks from such close-up activity.
Recent research from the Kaiser Family Foundation showed that the amount of time modern children spend using computer screens has a definite impact on their eye health.
The organisation claimed that screen-based activities were exacerbating the global myopia epidemic and
vision correction
was becoming a relatively commonplace treatment.
A recent Stabilising of Myopia by Accelerated Reshaping Technique study showed that Ortho K overnight contact lenses are an excellent means of addressing myopia in children and can actually halt its progression in some cases.
By Oliver Edgar
Ortho-K: Are i-GO over
night contact lenses
suitable?
Related News
<< back to archive